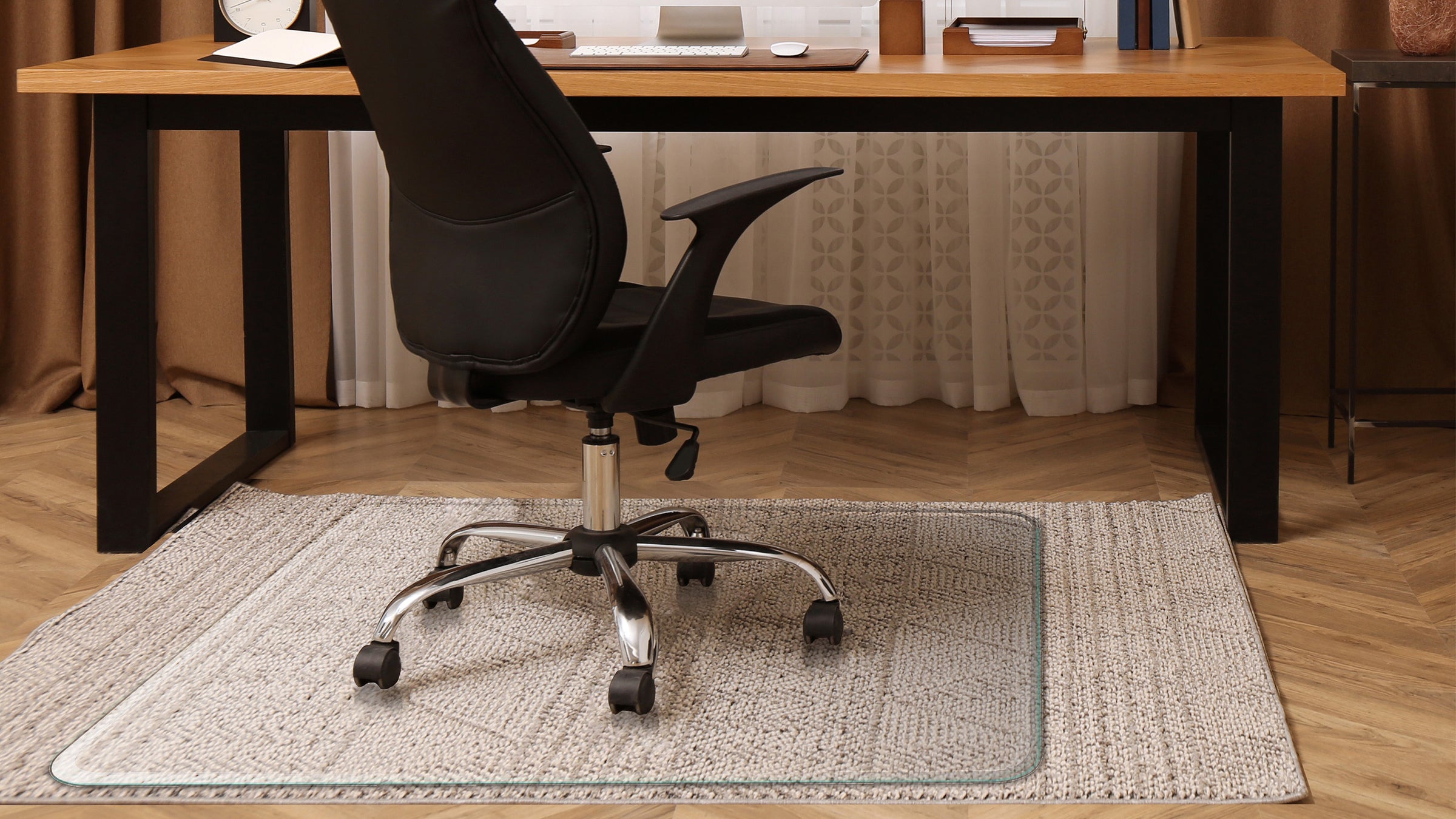 We Knew There Was a Better Way
A commitment to creating the best home and office products was born
Our Story
In 2007, our founder, Ken James, retired from a successful career in golf course management but felt he had more to accomplish. He thought about what problems people endured with no solution and looked down from his desk chair, and it was right in front of him - a dented, thin plastic chair mat that looked awful, was hard to roll on, and had to be replaced frequently. He knew there had to be a better solution for an office chair to have a smooth rolling surface.
He started Clearly Innovative™ to develop a sturdy, heavyweight, smooth, crystal clear tempered glass chair mat. He realized immediately that rolling off a 1/4" thick mat was not a pleasant experience, so he developed a full 1" beveled edge as a transition to smoothly roll off and on the mat and patented the feature.
Since then, the company has expanded adding Hirrum Shetrone as a partner, handling all Operations, Logistics and Customer Service. We are also continuing to add products while still satisfying tens of thousands of customers and never deviating from our focus on providing beautiful yet functional solutions. We are humbled by the reviews from our customers and our five-star rating.
Customer Service
We're committed to providing an excellent experience with our products. Have questions? We've got the answers, or contact us today.
Custom or Bulk Orders
If one of our standard sizes or shapes doesn't work for your needs, contact us to create your perfect size. And we offer discounts on orders of 5 or more mats.
Blog
Learn more about our products, philosophy, and trends in work-from-home or commercial office environments.