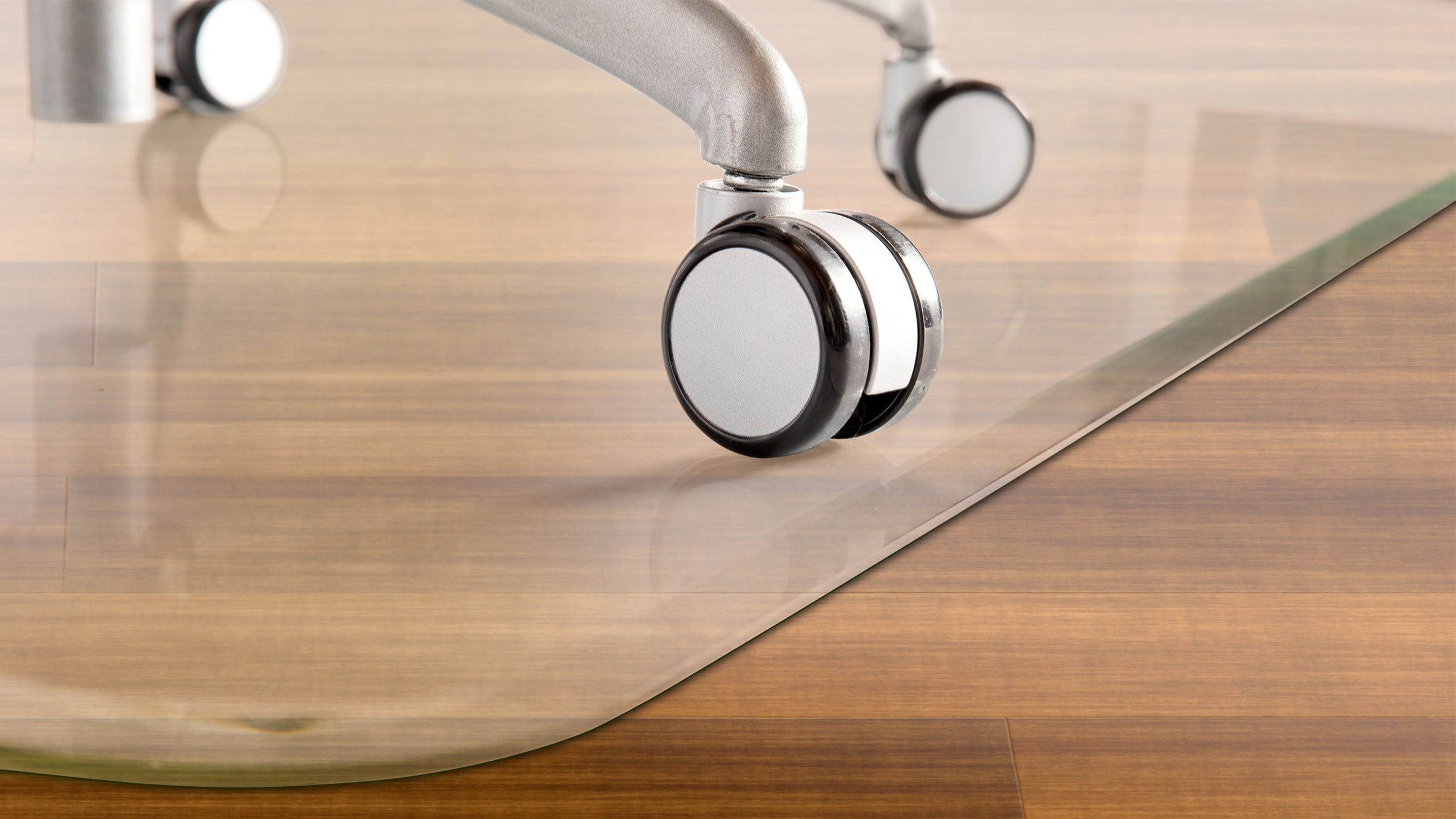 All Glass Chair Mats
are Not Created Equally
Our patented beveled edge is a game changer
Our "Edge" on the Competition
We're the only Glass Chair Mat to offer a patented beveled edge to deliver the best experience.
No jarring drop-off or pushing to get back on the mat
A sophisticated look with a 1" full beveled edge that complements any décor
No stubbing your toe or hitting your shoe with the beveled edge lying flat on the floor
Lifetime warranty against cracks or chipping
Perfect whether you're working from home or in an office
Glass vs Plastic Chair Mats
Glass Chair Mats
Lasts forever – with a lifetime warranty
Beveled edge creates seamless roll off & on
Experience smooth rolling forever
Stays crystal clear forever
Looks beautiful with any decor
Chair mat always stays in place
Works great on carpet, wood or tile

Plastic Chair Mats
Lasts 6 months with no warranty
Warped edges can cause tripping & stubbed toes
Repeated rolling causes divots, cracks & bubbling
Ages to an ugly cloudy color
Creates an unsightly appearance
Slides around due to lightweight material
On carpet, you'll notice dents fairly quickly. Expect it to slide & crack on carpet, wood & tile
Beauty & Function That Lasts Forever
The only Glass Chair Mat with a beveled edge providing a smooth transition rolling on and off, making all the difference in performance and appearance.